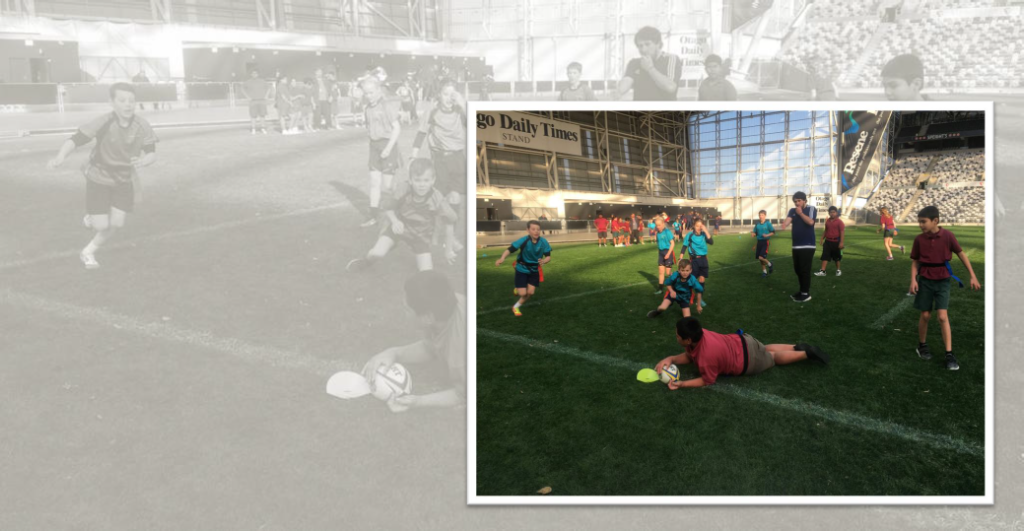 We offer a range of sports.
Amana Sports
We play sports as a school every Tuesday afternoon and have use of St Mary's courts and fields. 
We run swimming lessons in Terms 1 and 4.
Basketball (Miniball) & Touch Rugby
Our students mainly play Basketball in the winter and Touch Rugby in the Summer.

Joining other Schools
Taieri College offers the following sports for our students to join: Year 7-13 Netball, Basketball, Rugby, Hockey & Football.
We also can join with St Mary's School teams for Years 1-8 in Touch Rugby and Miniball and on request could join them for other sports as we have an excellent relationship with them. 
Cross Country & Athletics
We train for and participate in the Taieri area Cross country and Athletics days. 
Club Rugby Participation
We have several students that play Rugby for a club and are happy to help you join a club for the sport of your choice if that interests you.